We have attempted to gather and share information that will help you learn more about us, our philosophy regarding hearing care, and information regarding services and hearing health care products we supply. We are here to answer any questions you may have regarding your personal situation.
Please don't hesitate to call us for more information at (503) 625-4111.
Meet Dr. Scott Johnson, Au.D.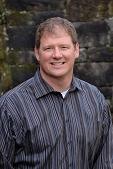 Hi! My name is Scott Johnson. I am a certified and licensed Doctor of Audiology. I know how difficult it is to find a doctor you can trust and feel comfortable with.
I strive to make my practice warm and friendly, as well as a place where you can get the information you need to make an educated decision. If you ever need to speak with me directly, please don't hesitate to call. I am only a phone call away. I look forward to hearing from you.
Scott Johnson, Au.D.
Doctor of Audiology
News from Oregon Hearing Solutions