Initial Evaluation:
During your initial visit, we complete a thorough history and audiometric evaluation. The results, along with any treatment options, are discussed with you and any family/friends who have accompanied you.
Treatment Options:
If your hearing disorder is of a medical nature, you will be referred to your primary care physician for appropriate determination of medical treatment options. However, if your hearing loss cannot be corrected medically, most people can be effectively treated with hearing aids. Dr. Johnson will review your individual hearing needs in terms of what is best suited for you, and if appropriate, discuss various kinds of hearing aids, and whether you need one or two. Though we are proud of the quality and variety of hearing devices we offer and fair, honest prices we provide, you do not have to purchase hearing aids from our office, nor will you ever feel pressured by us to do so.
Hearing Aids:
For hearing aids to be successful, they must be comfortable, practical, acoustically beneficial for the individual's hearing problems, and cosmetically acceptable. All of these factors are important and are thoroughly considered by office.
Hearing Aid Fitting:
Your new hearing aids can take anywhere from a few days to two weeks to arrive. If you have chosen a hearing aid that requires a custom earmold, allow one to two weeks for your hearing aid(s) to come in. If this is your first experience with hearing aids, expect the fitting to take forty-five minutes to an hour.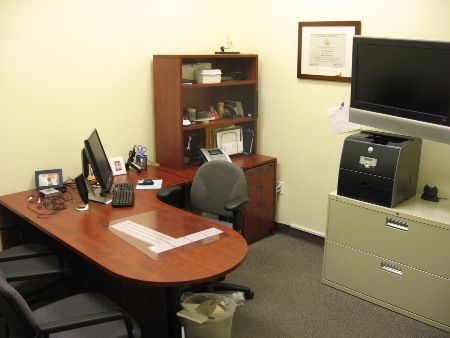 Our office is designed to put you at ease and our staff members are devoted to your comfort and quality of care. Your hearing is important to us. We will do our best to work around your schedule and see you promptly at your reserved appointment time. If your initial consultation is to determine amplification needs, your comprehensive examination is complimentary.
With a foundation built upon dedication, experience, knowledge, and compassion, we pledge quality care, excellent service, and complete satisfaction. Continuing education and professional advancement enable us to apply up-to-the-minute technology and techniques with significant advantages to our patients.
In our desire to serve anyone seeking help and advice regarding hearing loss, we have assembled a collection of articles and links which our patients have found to be invaluable. In sharing them with you, we hope you acquire the answers you are seeking.