Professional Diagnosis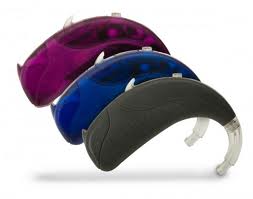 The first step in dealing with hearing loss is to have a complete audiological evaluation performed by one of our trained and licensed audiologists. Our test is conducted in a soundproof room. This environment allows the test to best identify the nature of the hearing problem. If this is your first visit and the results suggest a medical problem, we will immediately refer you to your physician with a copy of the complete evaluation. However, if the impairment is one that can only be helped by a hearing device, we'll recommend treatment.
Professional Treatment
Once we have diagnosed the problem, there are many different types of hearing devices available. We'll help improve your lifestyle by choosing the best system for your hearing impairment. Selecting the right device is the first step. If needed, our staff takes a custom impression of your ear and forms the mold for your hearing aids. The devices usually take from one to two weeks to create. We'll then schedule a series of visits to fit and test the device in your ear. A computer generates the results we need to finetune your hearing aids for the best possible results.
Professional Clinical Services
Our primary goal is patient satisfaction. We recognize there is a period of adjustment for any hearing device. We are ready and always available for consultation for you and/or your family. Additionally, we provide support through services to schools, nursing homes, and other agencies dedicated to providing services for the hearing impaired.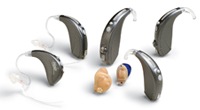 Professional Products
At Oregon Hearing Solutions, we provide a complete line of hearing aids, batteries, and accessories. We also offer assistive listening devices for telephones, television, personal listening/alerting systems. Most of our products come with warranties and many repairs or services can be done in-house by our competent dispensing staff.
Hearing Solutions Services
Treatment of hearing impairment in both adults and children
Evaluation by a licensed audiologist
Complete range of hearing aids, assistive listening devices, and accessories
State-of-the-art, programmable technology
Hearing aid sales, fitting, adjustments, servicing, and follow-up
In-house repairs by full-time dispensing staff
Consulting services to schools, nursing homes, and other health care professionals